History
1989 – Year of the Revolution
From the very first moments following the Czech "Velvet Revolution" and the opening of the private venture sector, I ceased the opportunity to follow my dreams. In 1989 with a substantial support from my family, I founded my company. Since then I have been hands-on involved. Every single aircraft that carries my signature is a first-class product. When you imprint your name onto something you need to believe in it and I do believe in our aircraft.
History - At the beginning was a glider…
The very first engine-propelled machine that I made was a glider. The next step was a motor tricycle. Both of these products became successful and sold really well. This gave me the strength and encouragment to go even further and higher. I thought carefully over a few things and went on to manufacture my very first ultralight aircraft. I was amazed at how successful it had become.
The Legend of the Typhoon
In 1991, TL-ULTRALIGHT began with series production of the first two-seater fixed-wing ultralight aircraft that carried the mark TL,for TL 32 Typhoon.It really took off. The aircraft went on to become a legend in the history of the Czech ultralight aviation. We had to put in a lot of effort in order to meet up with the high demand. We manufactured over 200 units. I still remember the Typhoon very fondly.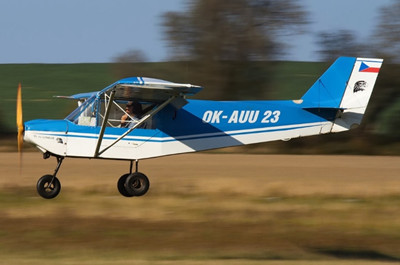 It was time to move on
Aviation is a field that waits for no one. It is fast and dynamic.. We reacted quickly, developed further, and gave birth to our affordable high-wing Condor aircraft. Condor TL 132 and Condor TL 232 exceeded our expectations and brought a financial as well as a prestigious breakthrough for our company. Production of the Condor exceeded 300 units.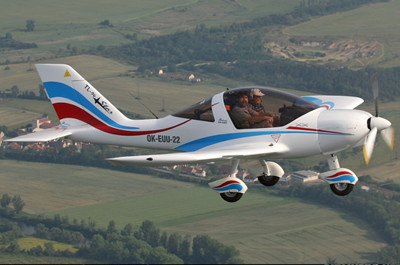 Fame and Glory?
Resting on my laurels has never been my style. Instead of staying with conventional materials, I steered in the direction of composite materials. This is how the TL96 Star was born in 1996.The Star was an aerodynamically clean, beautiful, all-composite low-wing monoplane. Thanks to its success I realized that the future in aviation belongs tocomposite materials. that offer excellent flight performance and safety.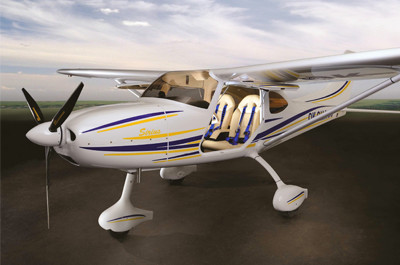 Our Celebrated Sting and Sirius
We are constantly improving what we have already mastered. We set the trends in design and materials. Our aircraft can be found around the world. After the TL Star came the generation of the Sting and Sirius. The first was the TL 2000 Sting Carbon model that was produced in different variations - Light Sport (LSA), called Sting S3, the ULM with fixed landing gear, and the Sting RG designed with retractable landing gear.
In 2009 our very own highwing aircraft,Sirius, was launched. The production was made possible by a major support of the CAD/CAM, CNC and other modern production technologies with which we are able to continuously surpass the boundaries in precision processing quality.
Today´s TL-ULTRALIGHT
Today we are one of the biggest and most eminent manufacturers of the UL and LSA aircraft in the world. Our aircraft are recognized and used around the world. This fact makes me very happy and motivates me to continue designing and manufacturing ultralight aircraft of the highest quality. Success and prestige mean that you have to be even more persistent with yourself and not let go. The most modern technologies are at my disposal and are utilized during the production of the aircraft that carry the TL signature. TL-ULTRALIGHT employees are dedicated, reliable and we put our hearts into every single aircraft we exclusively create.
And this will never change.
Jiří Tlustý